Whats going on my fellow LJers? Its been what, maybe 2 months since I've updated this mofo? I haven't really been on the "blogging" tip lately. Kind of been keeping to myself. My friends and associates think I have fallen off the face off the earth I don't answer my phone much anymore and I don't return calls either unless its family or money. I guess you can say I'm in a state of mild depression. -sigh-
They can always catch me on the i-net though looking at porn(that's what the internet is foooooooor! LMAO) & surfing forums.
I still haven't found me a solid job yet so I've been picking up gigs here & there and although the bills are getting paid, I need something steady, something with some benefits, I'm not used to this. Hustling has always been a side thing for me but for the past 3 months its been my bottom bitch (main source of income for the slow). When I'm done here you best believe I'm gonna be thumbing through the Classifides as usual.
Tragedy struck close to home last week. A young lady by the name of Adrianne Hickson, a law student @ Howard University was in town visiting Shawn Washington, her boyfriend of 4 years, when they got into an argument and she stabbed him in the neck and somewhere in the torso area. His bestfriend & my sister drove him to the hospital where 3 days later he was pronounced brain dead and on the 4th day he died from his wounds. That shit is crazy. I just don't understand why she had to stab him. She's a smart girl she should've known the consequences. Shawn was a cool dude to. Its weird to see someone playing Xbox360 and teasing ya nephews one day and 2 days later they are barely clinging on to life and 2 days after that, they're gone. To make it even worse he died on Christmas day. His family and friends will never see Christmas day the same anymore. My deepest sympathy goes out to his family. As far as Adrianne goes, she's sitting in the Gwinnett County Detention Center under suicide watch charged with aggravated assault and murder charges are still pending. He was only 24... R.I.P. dawg. I didn't know you well but you were cool in my book, always helping my sister out when Mike was out of town, even when he was in town you were still there. You will be missed by many... R.I.P.
I'm also still dealing with this craziness with my mother. As you all know she was wrongfully accused of stealing a large amount of money from herself(I know it sounds crazy) and she is still sitting in jail awaiting sentencing, which they pushed back until January 20th. We are doing everything in our powers to make sure that she doesn't do more time than she's already done. We have gotten political on that ass. We've called in the governor and friends from Illinois that have pull in other states as well, to get this bullshit over turned. We shall overcome... Pray for us...
So how was everyone's Christmas? Despite what I just talked about, it was ok for me, even though I wasn't expecting anything. I got a few dollas, some gift cards, CDs, this strange lookin mouse pad for my comp, & some smell good. I think I made out well considering I'm ballin on a budget right now and didn't get anybody anything. They were quite understanding about it to. At least they pretended to be.
Well I think thats my update for now. I'm about to go grab me a glass of egg nog and drown it in rum
I'll get up wit cha later.... Peace.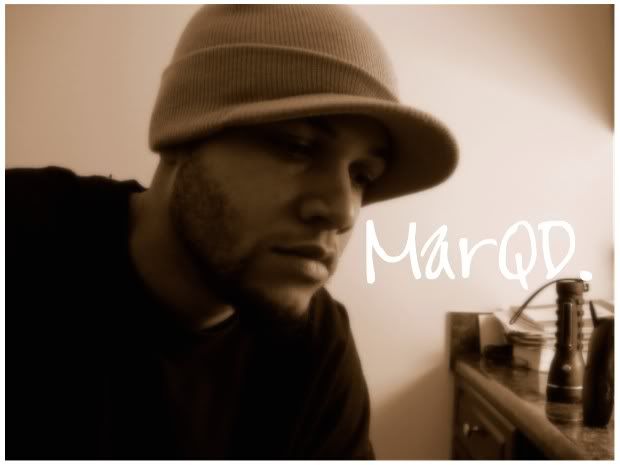 P.S. I need a woman in my life... I'm tired of being single.
& I've also noticed a few people have me saved on their friends list, that I don't have saved on mine... I'm adding you as I speak.